GASS DA20
MultiBio Access Control System
Product features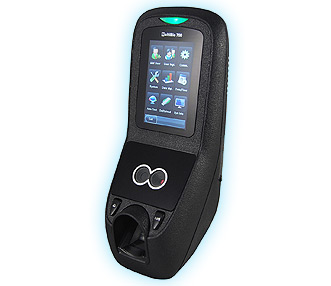 Elegant ergonomic design.
Default verification mode is Fingerprint & Face, available to choose other 19 modes, such as RFID & Face, Password & Face, Fingerprint only or RFID only.
Capable to store 3000 face templates.
TCP/IP, RSS232/485 communication and USB Host.
3.0 inch TFT Touch Screen, T9 input, 9 Digit User ID.
2 user-defined function keys, the left one is for door belling, the right one is for shift of identification in poorly lit environments.
Wiegand input for working with wiegand reader, wiegand output for connecting to access control panel.
Optional with ID Card module or Mifare Card module.
Professional access control compatible with the 3rd party door sensors, alarm, exit button, wired bell and eletric lock.
50 Time Zones, 99 Groups and 10 Unlock Combinations, Anti-Pass Back and Dismantle function.
Copyright © 2014 GASS Home & Business Security Malaysia. All rights reserved.